We are always seeking out the best products and services for our clients. We gravitate toward industry-leading vendors whose products help us deliver appropriate solutions rapidly.
Here are some of the vendors whose products we work closely with.

©Copyright 2000, Object Radiance, Inc.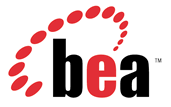 Today, the best EJB Java Application Server, and the server with the highest market share, is BEA's WebLogic Server. These servers offer the advantages of EJB, plus high scalability. Many of the internet's highest transaction sites are built on WebLogic
Objectrad entered the BEA WebLogic Partner program in Sept. 1999, when we became convinced that WebLogic would continue to provide the best Java Server infrastructure and J2EE implementation for some time to come.
Oracle is the leading database for the enterprise. We use Oracle 8i for EJB persistence and also connecting directly from JDBC. We also work with Sybase Servers and MS SQL Server.
Visibroker has provided the best Java implementation of CORBA since it was first introduced as PostModern's Blackwidow.
Rational Rose commands the greatest share of the UML modeling market.